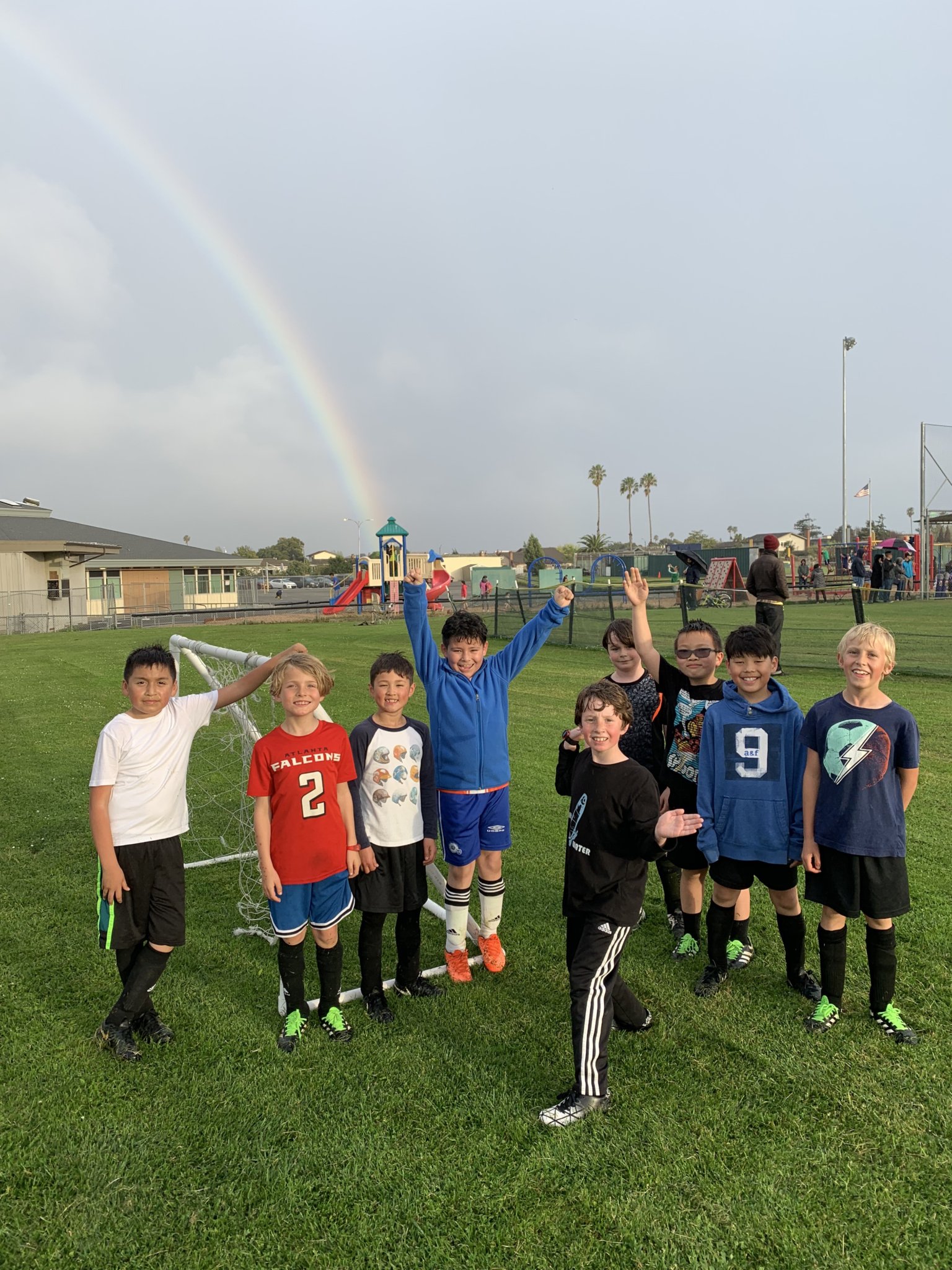 All children welcome at all levels of experience and skill. Simply register, request to play with friends, and have a BLAST! The focus is on having fun, learning the game, and playing with friends/schoolmates. No tryouts necessary.
The ASC recreational soccer season meets in the Fall and Spring. Players can register for both seasons or one.
Fall Soccer - The league season will begin in early September and continues for 8-10 weekends. Registration opens in June and closes in early August. Coach-led practices begin in late August.
Spring Soccer - The league season begins at the start of April with 8-10 scheduled matches, ending in early June. No matches are played on Easter Sunday or Memorial Day Weekend. Registration typically opens in February for one month. Practices generally begin in late March.
Safety
We will continue with our COVID safety protocols as the State and County advise. We will make changes to this policy only if advised by the State or County.
Team Formations
Once teams are formed, coaches will provide families with further information. Any child 5 years and older can register to play on a Recreational team. Players can request to play with their friends, schoolmates, or neighbors and/or with a specific coach on the registration form.
Practices and Games
U6: Single event per week. Sunday afternoons in Alameda, with 30 minutes of practice followed by a 30 minute match.
U7: Two events per week. One practice during the week, in Alameda and usually at the team coach's preferred field. The weekly match is on Saturday or Sunday, also in Alameda.
U8: Three events per week. Two practices during the week, in Alameda and usually at the team coach's preferred field. The weekly match is on Saturday or Sunday, also in Alameda.
U9 & Above: Teams typically practice twice during the week in Alameda, and play one match each weekend. Matches are played on either Saturday or Sunday, and played in Alameda, Oakland, Berkeley, Montclair, and/or Piedmont. Farthest drive during the season is typically 20 minutes.
The practice and game schedules are set once registration is closed, and teams have been formed.
For questions related to the Recreational Soccer program contact our Recreational Team Coordinator at recteamscoordinator@alamedasoccer.org.
For registration questions or to request financial assistance contact our Registrar at recregistrar@alamedasoccer.org.
If you are unsure about the correct age group, refer to the Age Chart.
Equipment and Uniforms
All players will need indoor or outdoor cleats (no metal spikes), shin guards, socks worn over the shin guards, a ball, and water bottle to be brought to all practices and games. There will be no sharing of any player's equipment at this time, including water bottles.
Ball Sizes U6 - U8 = Size 3 U9 - U12 = Size 4 U14+ = Size 5
Uniforms are included with registration for U6-U8 players and will either be an International or Regional soccer jersey depending on the coach's preference. U9-U16 players will have to purchase two ASC jerseys (red and white) at the SoccerPost at South Shore Shopping Center - one for home and the other for away games. Coaches will coordinate jersey number selection.
Financial Aid
Our policy is to make sure all kids can play, regardless of finances. We have limited Financial Aid available to help families with registration costs. For registration questions or to request financial assistance contact our registrar at recregistrar@alamedasoccer.org
Coaches
Coaches, assistant coaches, and team managers can register through the same registration link as above. All coaches and team managers should register as soon as possible so we can start forming teams. Please contact our coaching coordinator if you can help or you have any questions about coaching.
Professional Coaches
The Alameda Soccer Club has increased its commitment to our younger recreational soccer players, through the addition of professional trainers from Challenger Sports during team practices. The coaches will still form and lead the teams, but will have the opportunity to work with a professional trainer once a week to provide our coaches experience and valuable knowledge. This enhancement will provide a stimulating, rewarding and enjoyable practice experience and environment, and will allow players and coaches to be exposed to age appropriate skills and small-sided games. This is intended to provide the players game skills in a fun, high-interest, fast-paced manner. The overriding desire is for the players, as well as the coaches, to have fun playing soccer while building and developing skill sets. We are excited to be able to offer our club members the chance to work with the professional trainers and further enhance player and coaching skills for the betterment of the recreational soccer community. This type of exposure and environment will make playing the Beautiful Game even more enjoyable!